ATM Equipment Management
Revision as of 19:52, 18 January 2017 by
imported>Dpltech
Jump to navigation
Jump to search
The ATM Equipment Management screen displays information about a single piece of equipment organised into tabbed sections described bellow.
Dashboard Tab
The Dashboard Tab displays health, uncleared alarms, actions, session log and sessions graph.

A. Menu with shortcuts available here

B. Health diagram
C. Hints

D. Uncleared Alarms

When alarms have been triggered, they will be shown in the alarms section. They may be cleared by clicking on the clear icons.

E. Actions

F. Session Log

Summary of sessions (Two weeks of data available). Click on status icon to see more information.

G. Sessions Graph
Settings Tab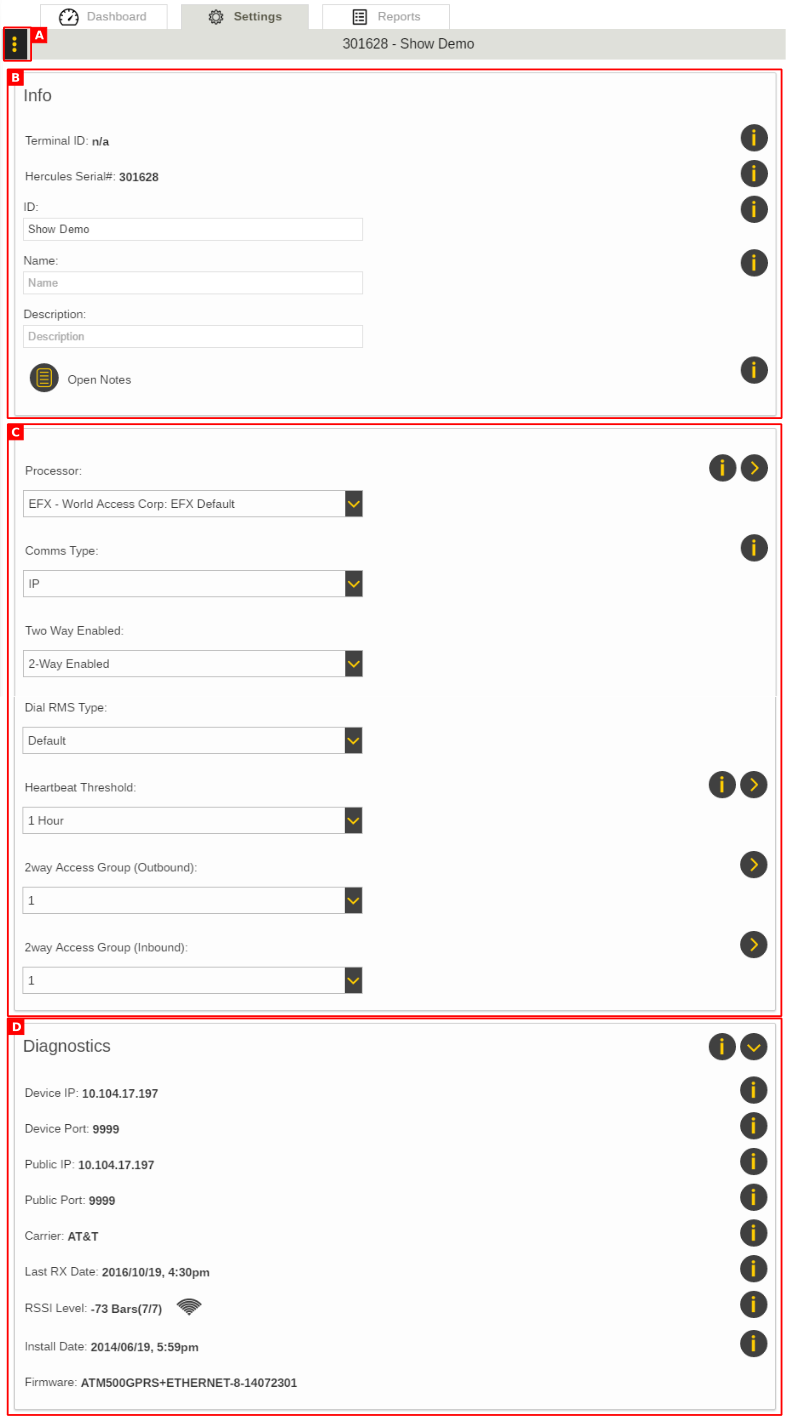 A. Menu with shortcuts available here

B. Info

Some fields are editable. Click to edit. Press enter or click outside to save.

C. Settings

D. Diagnostics

Displays connectivity and diagnostic information about the DPL device.
Reports Tab
Contains links to reports filtered on the current equipment.