ATM Fleet View
Jump to navigation
Jump to search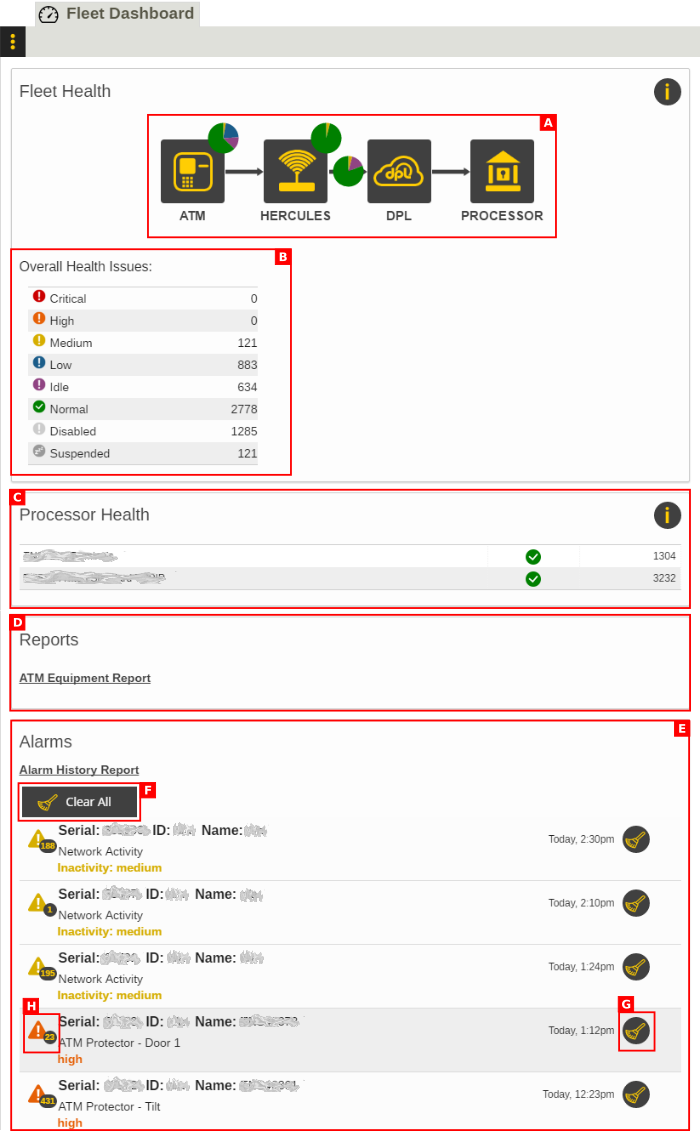 A. Fleet Health Diagram

The health of the account's whole network (fleet) of ATMs connected is shown. A circle on a part of fleet is like a "pie chart" showing how many of that part of the network are affected. Touch any icon for more information.
10% of the ATMs are in critical health and 20% have health issues of low importance.
5% of the connection between ATMs and Hercules devices are in unknown health and 95% are in good health.
13% of the Hercules have health issues of high importance and 87% have good health.
100% of the DPL data centers, the connection between Hercules and DPL, the connection between DPL and Processors are good in health.
8% of the Processors have health issues of medium importance and 92% are good in health.
B. Overall Health Issues
C. Processor Health

D. Reports

See ATM Equipment Report.

E. Alarms

F. Clear All Alarms

G. Clear Alarm

H. Open Alarm History